Użytkowników Online
Gości Online: 1
Brak Użytkowników Online


Zarejestrowanych Użytkowników: 2,870

Najnowszy Użytkownik: avidily
Shoutbox
Tylko zalogowani mogą dodawać posty w shoutboksie.
Minitoring

---
Bramka Lukaku na inauguracje!
Mimo, że Anderlecht prowadził, to jednak nie był ich dobry dzień, szczególnie dla Samuela który na początku drugiej połowy po dośrodkowaniu OHL z rzutu wolnego zdobywa "swojaka". Większość oglądających to spotkanie było przekonanych, że mecz zakończy się podziałem punktów. Lecz nastała druga minuta doliczonego czasu gry, przerzut z własnej połowy do napastnika gospodarzy, ten uciekł jeszcze obrońcom Anderlechtu i nie dał żadnych szans w sytuacji "sam na sam" z Proto. Radość na Den Dreef była ogromna.

Gratulacje dla OHL. Mamy nadzieję, że to spotkanie to tylko "wypadek przy pracy", a następny mecz powinien przynieść korzystny rezultat. Szkoda tylko, że Odoi będzie musiał pauzować za czerwoną kartkę.

Cały mecz na ławce rezerwowych przesiedział Marcin Wasilewski.

Oud-Heverlee Leuven - Anderlecht 2:1
Samuel (s) 56' , Patrick Amoah 92' - Romelu Lukaku 36'

Żółte kartki: Lenaerts, Roelandts - Proto, Samuel, Gillet, Mareček, Suárez.

Czerwona kartka: Odoi

Oud-Heverlee Leuven: Y. Lenaerts - J. Vermeulen (P. Amoah 47'), N. Hayen, W. Raymaekers, F. Boi, K. Roelandts (
K. Van Goethem (P. Nys 77'), E. De Vriese, C. Diandy (K. Weuts 75'), J. Remacle, B. Ruytinx.

Anderlecht: Proto - Juhasz, Safari, Odoi, Samuel - Gillet, Marecek, Reynaldo (Kanu 46'), Canesin (De Sutter 80') - Suarez, Lukaku.
Komentarze
dnia sierpień 04 2011 12:37:06
liquidforce-sport.com
videopassion.ru
npc-news.ru
ecology-systems.ru
dnia sierpień 04 2011 13:03:40
impactnetworking.net
psixo-analiz.ru
bio-ritmi.ru
psi-uroven.ru
dnia październik 12 2011 13:17:55
piramidu
shirokoe
zemnoe
dnia październik 17 2011 10:53:01
cutmycarbon.biz
cardspost.com
univerburo.ru
zavodu.net
indiansummer.ru
dnia listopad 06 2011 16:42:49
hote
spez
rikb
dnia listopad 13 2011 11:57:16
nvesta.ru
goneweb.ru
slovani.ru
dnia listopad 29 2011 09:28:05
ďî äë˙ ŕíäđîčä
dnia listopad 29 2011 11:03:25
opera mini äë˙ android
dnia grudzień 03 2011 09:19:38
goodportal.org
altoplanos.net
fondmeta.org
campaniacinquestelle.com
dnia styczeń 28 2012 22:20:53
Ńęŕ÷ŕňü ńęŕéď äë˙ HTC
dnia styczeń 28 2012 23:18:53
Îďĺđŕ ěčíč äë˙ Nokia
dnia luty 18 2012 08:47:27
gta äë˙ nokia
dnia luty 18 2012 09:48:16
ŕíĺęäîňű
dnia luty 18 2012 11:03:51
Jimm íŕ ňĺëĺôîí áĺńďëŕňíî
dnia październik 20 2012 23:32:45
opera mini ńęŕ÷ŕňü
dnia październik 31 2012 07:11:58
opera äë˙ nokia
dnia grudzień 18 2012 11:09:47


and 24 September to rejoice the formal opening with the new inventive watchmaking workshop of Vincent Brard SA, which include a gala evening meal held on 24 September attended by a host of personalities from your earth of watchmaking, collectors jaeger lecoultre watches ebay , replica breitling watches reps on the worldwide push and distributors with the model from a variety of nations. Along with the brands new workshops, the visitors were being proven the special novelties with the Luvrene 2"and Talismane"collections, replica rolex watches for men replica rolex watches for men and had been handled to your overview in the masterpieces manufactured by the creative watchmaker Vincent Brard replica fake watches , including the completely hand-made archetypes Quatre Saisons Carrosse"and the prior Luvrene I"and ?Luvrene Quatre Saisons"collections tag heuer copy watches .
Push launchDRAmerican director,
dnia grudzień 31 2012 04:26:12


observe specifically for these depths. fitted maternity dress fitted maternity dress Chronofighter Oversize Diver Turbo Tech. LondonSo listed here will be the Chronofighter Oversize Diver s view, cocktail and party dresses cocktail and party dresses with its sapphire crystal with double-sided anti-reflective coating, that will allow you to monitor time with this astounding surroundings. prom dress sales prom dress sales lace wedding dress lace wedding dress The enjoy is forty seven mm in diameter plus size prom dresses plus size prom dresses , resistant to a thousand ft / 330 metres and created across the demands on the skilled diver.
The skilled diver generally needs a built-in helium escape valve, which makes it possible for for your extended serious h2o journey. For sure this characteristics about the Chronofighter as well.When arising through the depths right after times within a diving chamber respiration Trimix or Heliox (a particular divers gasoline for serious h2o
Dodaj komentarz
Zaloguj się, żeby móc dodawać komentarze.
"Cytat"
"Zostaję w Anderlechcie. Moim marzeniem jest awansować z tym zespołem do fazy grupowej Ligi Mistrzów i znów wywalczyć mistrzostwo kraju. Chcę także skończyć szkołę w Belgii, a na transfer przyjdzie jeszcze czas."
Anderlecht 3:0 AEK
Zenit St. Petersburg 1 - 0 Spartak Nalchik 31/07/11
Następny mecz

KV Mechelen
-:-
RSC Anderlecht


5 sierpnia 2011
godz. 20:30
Constant Vanden Stock
Jupiler Pro League
Ostatni mecz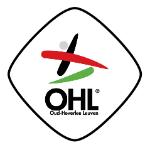 Oud-Heverlee Leuven
2:1
RSC Anderlecht


29 lipca 2011
godz. 20:30
Den Dreef
Jupiler Pro League
Statystyki
Romelu Lukaku
1 występów
90 minut
1 gole